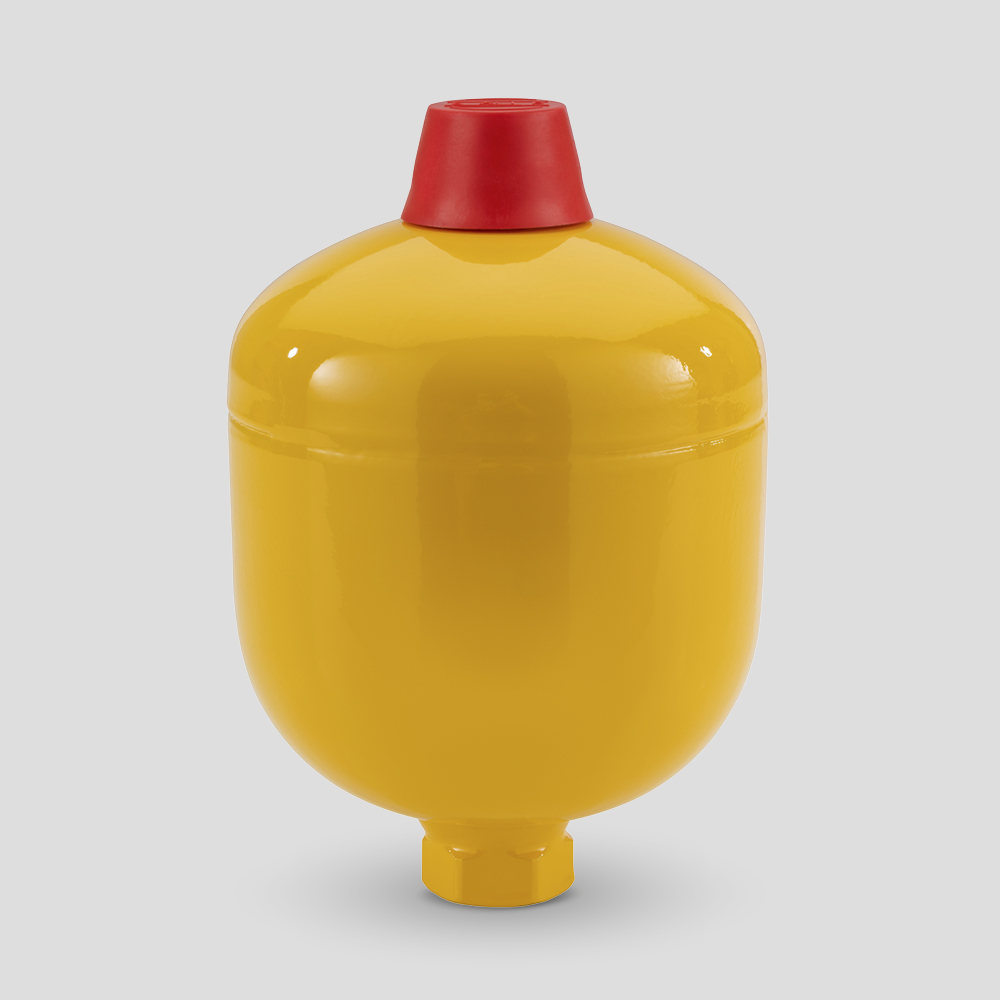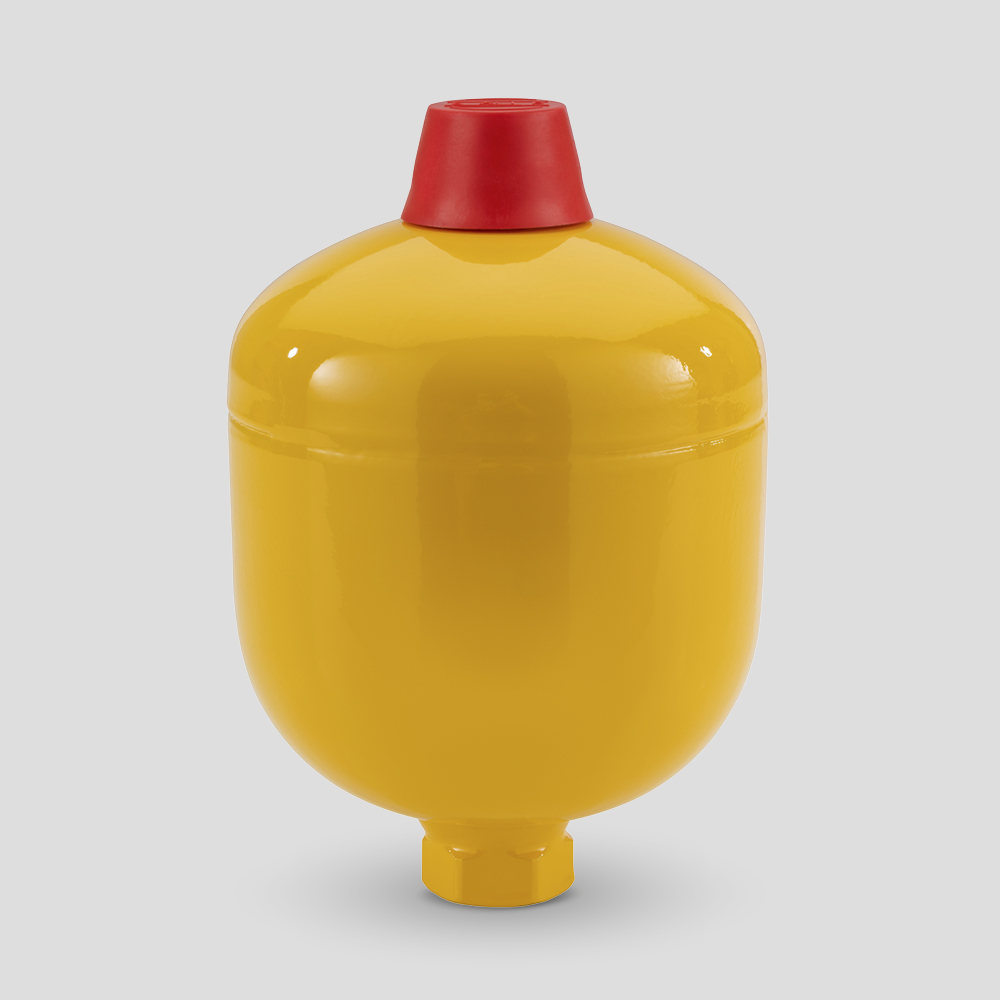 Volume (L)
0.05 – 0.16 – 0.35 – 0.5 – 0.75 – 1 – 1.4 – 2 – 3
Design pressure (bar)
100 – 140 – 210 – 250 – 280
Membrane material
NBR – ECO
Accumulator material
CARBON STEEL
Code examples:
| TYPE | GAS CONNECTION | VOLUME | DIAPHRAGM MATERIAL | METAERRIAL AND BODY | LIQUID CONNECTION | CERTIFICATION | DESIGN PRESSURE |
| --- | --- | --- | --- | --- | --- | --- | --- |
| WA | 2 | 0,75 | 1 | O | G4 | A | 210 |
WA . 2 . 0,75 . 1 . O . G4 . A . 210
Description:
Electron Beam Welded Accumulator
WA type — M28x1.5 — Vol. 0.75 L — NBR — ACC. CARB. — F. 1/2″ GAS — Mod. 210 bar
Operation principle
Maintenance-free diaphragm accumulators of the WA type are constructed with two caps made of high-strength steel that are electron beam welded together. The U-shaped diaphragm separates the gas side from the fluid side. A dedicated bottom plate seals the opening on the fluid side when the accumulator is precharged to prevent membrane extrusion.
The gas valve is available in the classic M28x1.5 version with a locking hexagon socket screw and a metal-rubber sealing washer (DP100 precharging and control equipment must be used for precharging). The fluid connection is available in standard threaded connections as specified in the table, in both female and double-threaded versions for quick, secure, and cost-effective anchoring using the external threading and locking nut (optional, see Accessories section), as well as a suitable female connection.
Accumulators of the WA type can be installed in any position.
Maintenance-free diaphragm accumulators of the WA type cannot be repaired.
Technical Specifications
Non-repairable electron beam welded construction.
High-strength alloy steel body.
RAL 9005 paint (resistance in salt spray 250 hours).
Gas side connection: M28x1.5.
Fluid side connection (see table).
Separator element material (see table).
Applications
Energy storage in intermittent operation systems for pump power reduction.
Energy reserve for emergency situations, such as pump unit failure or power outage.
Compensation for losses due to leakage.
Pressure compensation (balancing).
Vibration damping in cases of periodic oscillations.
Volume compensation in the presence of pressure and temperature variations.
Hydraulic suspension spring for vehicles.
Shock absorption in the event of mechanical impact.
Certifications
All hydraulic accumulators are pressure vessels and are subject to national regulations and the directives applicable in the country of installation. WA type accumulators are constructed in accordance with the European Directive PED 2014/68/EU.
The Technical Data table specifies the category for use with non-hazardous fluids (Group 2).
For use with hazardous fluids (Group 1), please contact SAIP.
For information regarding other countries, applications, or regulations, please get in touch with SAIP.
Safety Equipment
Notice: Hydropneumatic accumulators must be protected against operation beyond permissible limits in accordance with Directive 2014/68/EU on pressure equipment. To avoid exceeding the maximum operating pressure, SAIP recommends the use of a safety block.